What is an Ultrasound?
An ultrasound is one of the most common medical imaging scans performed. Ultrasounds use high frequency sound waves to produce images of the body. A probe is moved across your skin surface, which produces an image on a screen.  
What to expect from an ultrasound? 
You will be asked to sit or lie on the examination bed with the area to be examined exposed. A gel will be applied to the skin, which can be easily wiped off after the examination.
The sonographer will then place the transducer onto the area using gentle pressure. The transducer is moved across the area with a sliding and rotating action to allow the image to project onto the screen. The sonographer takes still photographs from the moving images on the screen.
Ultrasound appointment times vary depending on the area being examined. Our reception staff will be able to give you an approximate time when you are booking your appointment.
How to prepare for your appointment
Depending on the ultrasound examination your doctor has requested, you may need to fast from food and fluids. Some examinations require you to drink a significant amount of water prior to arriving so that your bladder is full. You will be advised of any necessary preparation when you make a booking.
What do you need to bring to your appointment?
Your referral form - please note we accept all referral forms from all providers
Medicare card
Pension or concession card
Any prior imaging
When will my doctor receive the results? 
Our radiologist will interpret your examination and send the results directly to your doctor as soon as they are available. Your doctor will review your results and explain these results to you.
Fees and Billing 
As a community focused radiology provider, in most instances, we bulk bill to Medicare, however some services can incur an out-of-pocket fee due to the complexity of the examination.
If you are a pension or concession card holder, this service will be bulk billed where Medicare criteria is met.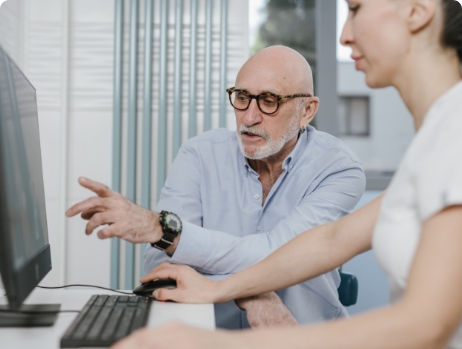 Find a clinic
We have multiple locations across Victoria, Western Australia, and South Australia.
Find a Clinic
Fees and Billing
In most instances, we bulk bill to Medicare, but it is important to check with your individual clinic prior to your service.
More info