What is Nuclear Medicine?
Nuclear medicine is a sub-specialty area of medical imaging that uses very small amounts of radioactive material to show the function of different parts of the body.
What to expect from a Nuclear Medicine appointment? 
You will be given a small dose of radiopharmaceutical by injection into a vein, or inhaling or by ingesting orally, depending on which area of the body is being assessed.
The radioactive material localises in specific parts of your body and is then detected by a gamma camera, creating an image of the area.
Normally there is a delay between the administration of the isotope and the scan that can range from several minutes to several hours. For example, the thyroid gland is scanned almost immediately after administration of the substance, whereas for a bone scan you will be asked to return approximately 3 hours after injection, during which time the radiopharmaceutical will have been taken up by the bones.
How to prepare for your appointment
Preparation is generally not required before a nuclear medicine test, but occasionally you will be asked to fast for 2–4 hours prior to the scan. This will depend on the type of nuclear medicine scan being performed.
Our bookings staff will provide you with information regarding any necessary preparation and will outline specific instructions prior to your scan. Unless otherwise stated, you may drink and eat as usual.
What do you need to bring to your appointment? 
Your referral form - please note we accept all referral forms from all providers
Medicare card
Pension or concession card
Any prior imaging
When will my doctor receive the results? 
On completion of the test, your specialist nuclear medicine physician will examine the images and send a report directly to your doctor as soon as they are available. Your doctor will review your results and explain these results to you.
Fees and Billing 
As a community focused radiology provider, in most instances, we bulk bill to Medicare, however some services can incur an out-of-pocket fee due to the complexity of the examination.
If you are a pension or concession card holder, this service will be bulk billed.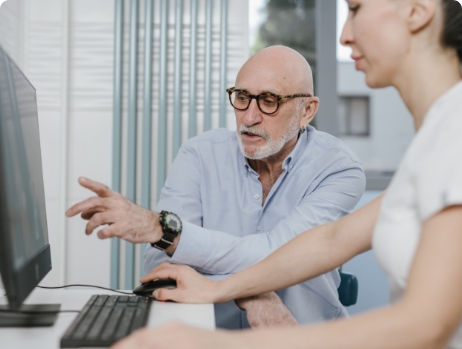 Find a Clinic
We have multiple locations across Victoria, Western Australia, and South Australia.
Find a Clinic
Fees and billing
In most instances, we bulk bill to Medicare, but it is important to check with your individual clinic prior to your service.
More info