What is a Mammogram?
A mammogram is an X-ray of the breast.
What to expect from a mammogram? 
During a mammogram, several images may be taken of one or both of your breasts. The breast will be compressed slightly to separate breast tissues and ensure all areas of the breast/s are visible.
How to prepare for your appointment
If you experience tenderness in the breasts before your menstrual period, we advise you do not schedule a mammogram during this time. The best time is one week following your menstrual period unless the examination is urgent. If you have breast implants, please advise staff at the time of booking, as you may need to be allocated a longer appointment.
It is also recommended that you do not wear any talcum powder, cream or deodorant under your arms or around the breast area on the day of your examination, as it may show up on the images. If you are pregnant or breast feeding it is imperative to advise our staff of this when booking your appointment.
What do you need to bring to your appointment? 
Your referral form - please note we accept all referral forms from all providers
Medicare card
Pension or concession card
Any prior imaging
When will my doctor receive the results? 
Our radiologist will interpret your examination and send the results directly to your doctor as soon as they are available. Your doctor will review your results and explain these results to you.
Fees and Billing
Mammography services incur an out-of-pocket fee due to the complexity of the examination. If you are a pension or concession card holder, please speak to our reception team regarding your billing.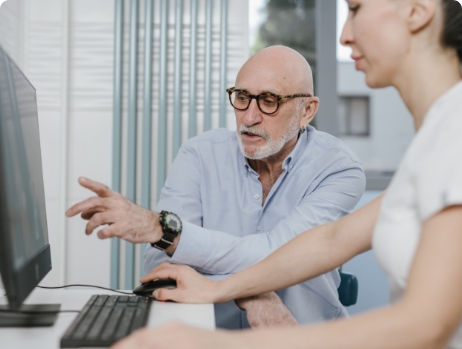 Find a practice
We have multiple locations across Victoria, Western Australia, and South Australia.
Find a Clinic
Fees and billing
In most instances, we bulk bill to Medicare, but it is important to check with your individual clinic prior to your service.
Fees & Billing