What is a CT Coronary Angiography (CTCA)?
Non-invasive examination of the coronary arteries performed using a CT. During the CTCA examination, contrast is injected into a vein in the arm, to examine the blood vessels that supply the heart.
CTCA can be used for a range of purposes, such as:
Assessing chest pain and shortness of breath
Further investigation after an inconclusive stress test
Assessing individuals who are symptom-free but have risk factors for coronary disease
To rule in, or rule out, the presence of coronary artery disease, and accurately assess its severity
To help identify other causes of chest pain that might be unrelated to heart disease
Confirming if bypass grafts are still working and whether the underlying disease has progressed in follow-up patients who have previously had cardiac surgery
Identifying other cardiac abnormalities
A booking is required for all CTCA's. 
What to expect from a CT scan?
A CT scanner is an open shaped doughnut ring through which a table passes. Patients are positioned comfortably in a variety of ways, depending upon the area of imaging interest. An injection of contrast, a special dye will be given into your arm to help display the area clearly. A radiographer will be available at all times during the examination to answer questions and ensure you are comfortable.
How to prepare for your appointment?
A booking is required for a CTCA. We accept all radiology referral forms, so even if you have a form from another service provider, we will happily perform your test. You can eat and drink normally prior to the examination. Do not take Viagra or Levitra for 72 hours prior or Cialis for a week prior to your test. Please also bring a list of your medications and other cardiac-related examination results. Continue all usual medications and avoid caffeine.
What do you need to bring to your appointment? 
Your referral form - please note we accept all referral forms from all providers
Medicare card
Pension or concession card
Any prior imaging
When will my doctor receive the results?
Our radiologist and a cardiologist will interpret your examination and send the results directly to your doctor who, as a general rule, will receive them in 24 hours.
Fees and Billing
As a community focused radiology provider, in most instances, we bulk bill to Medicare, but it is important to check with your individual practice prior to your service.
This service incurs an out-of-pocket fee due to the complexity of the examination. If you are a pension or concession card holder, this service will be bulk billed.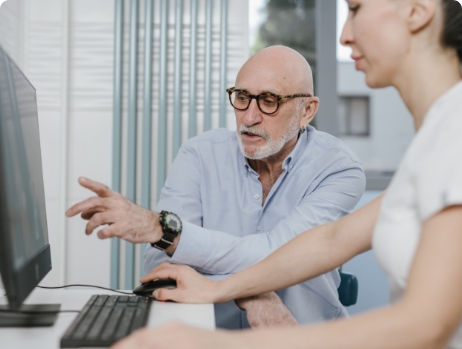 Find a clinic
We have multiple locations across Victoria, Western Australia, and South Australia.
Find a Clinic
Fees and billing
In most instances, we bulk bill to Medicare, but it is important to check with your individual clinic prior to your service.
More info