What is an MRI?
MRI uses a strong magnetic field and low-energy radiofrequency waves to examine a specific area of your body. The frequency of the radiofrequency waves used in MRI is similar to those used for FM radio stations.   
The main advantage of MRI compared with other imaging modalities is that it provides the highest soft tissue resolution. Therefore, body structures such as the brain, nerves, tendons, ligaments, cartilage, spinal cord, breast, and the abdomen are highly suited to MRI examinations.
MRI is painless and does not use ionising radiation.
What to expect from an MRI appointment? 
The region undergoing examination must be placed in the centre of a cylindrically shaped magnet. Some patients may experience claustrophobia. Our MRI technologists are very experienced managing anxious patients. The vast majority of MRI systems used at Capital Radiology are 'claustrophobic-friendly'. All MRI systems are open cylinders with lighting and pleasant airflow.
Our MRI technologist will ensure you are as comfortable as possible prior to starting the examination as you will need to remain still for the entire scan. If you are uncomfortable, it is important you communicate this to our staff, so they can adjust your position or use additional soft padding to ensure your examination is as pleasant and relaxing as possible. 
The MRI will make loud, rhythmic noises throughout your examination. Generally, patients do not find this unpleasant. You will be asked to select your preferred music genre or radio station to listen to and will be provided with headphones to make your scan as pleasant as possible. Ear plugs can also be provided for those who are particularly sensitive to sound. All patients will be handed a squeeze ball which can be used to stop the examination in case you need to communicate with the MRI technologist.
At times, an intravenous contrast injection may be required to make your examination more accurate. This injection is called gadolinium and it is essentially a paramagnetic material which highlights various structures and pathologies. Patients sometimes feel cool at the injection site and may experience a metallic taste.
How to prepare for your appointment
When making your appointment you will be asked what the examination is for, and a series of safety questions related to metallic implants which may affect your scan. Most MRI scans do not require any preparation, only abdominal examinations require you to fast for 8 hours prior to the scan. Our team will confirm any specific requirements prior to your appointment.
What do you need to bring to your appointment?
Your referral form - please note we accept all referral forms from all providers
Medicare card
Pension or concession card
Any prior imaging
When will my doctor receive the results? 
On completion of the test, your Radiologist or specialist nuclear medicine physician will examine the images and send a report directly to your doctor as soon as they are available. Your doctor will review your results and explain these results to you.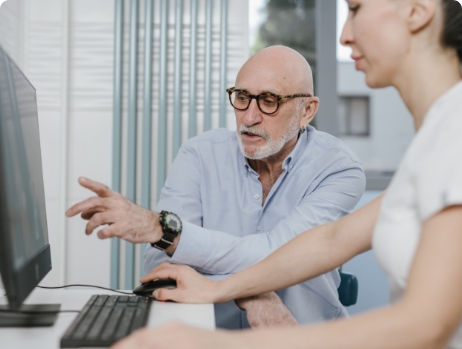 Find a clinic
We have multiple locations across Victoria, Western Australia, and South Australia.
Find a Clinic
Fees and billing
In most instances, we bulk bill to Medicare, but it is important to check with your individual clinic prior to your service.
Fees & Billing