What is a bone densitometry (DEXA/BMD) scan?
A DEXA scan is a low energy X-ray test that measures the density (thickness) of your bones. It is the most accurate test for measuring bone density or loss of density.
What to expect from a DEXA scan?
You will need to lie still on the specially designed table as the X-ray source and detector slowly move over the areas being tested. A DEXA scan takes only 15 – 20 minutes and is a painless procedure.
How to prepare for your appointment
We recommend that you wear loose clothing without metal buckles or zippers.
What do you need to bring to your appointment? 
Your referral form - please note we accept all referral forms from all providers
Medicare card
Pension or concession card
When will my doctor receive the results? 
Our radiologist will interpret your examination and send the results directly to your doctor as soon as they are available. Your doctor will review your results and explain these results to you.
Fees and Billing 
As a community focused radiology provider, in most instances, we bulk bill to Medicare. For DEXA scans, Medicare has very specific rules in relation to covering DEXA scans. Please call our reception staff prior to your appointment to understand if your DEXA scan is covered.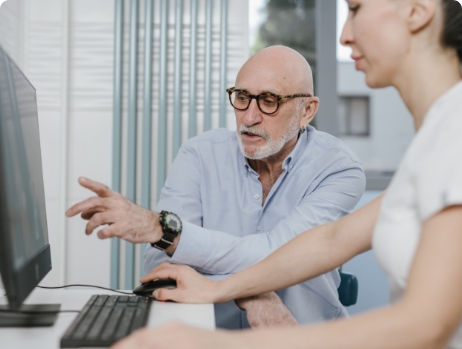 Find a clinic
We have multiple locations across Victoria, Western Australia, and South Australia.
Find a Clinic
Fees and billing
In most instances, we bulk bill to Medicare, but it is important to check with your individual clinic prior to your service.
More info